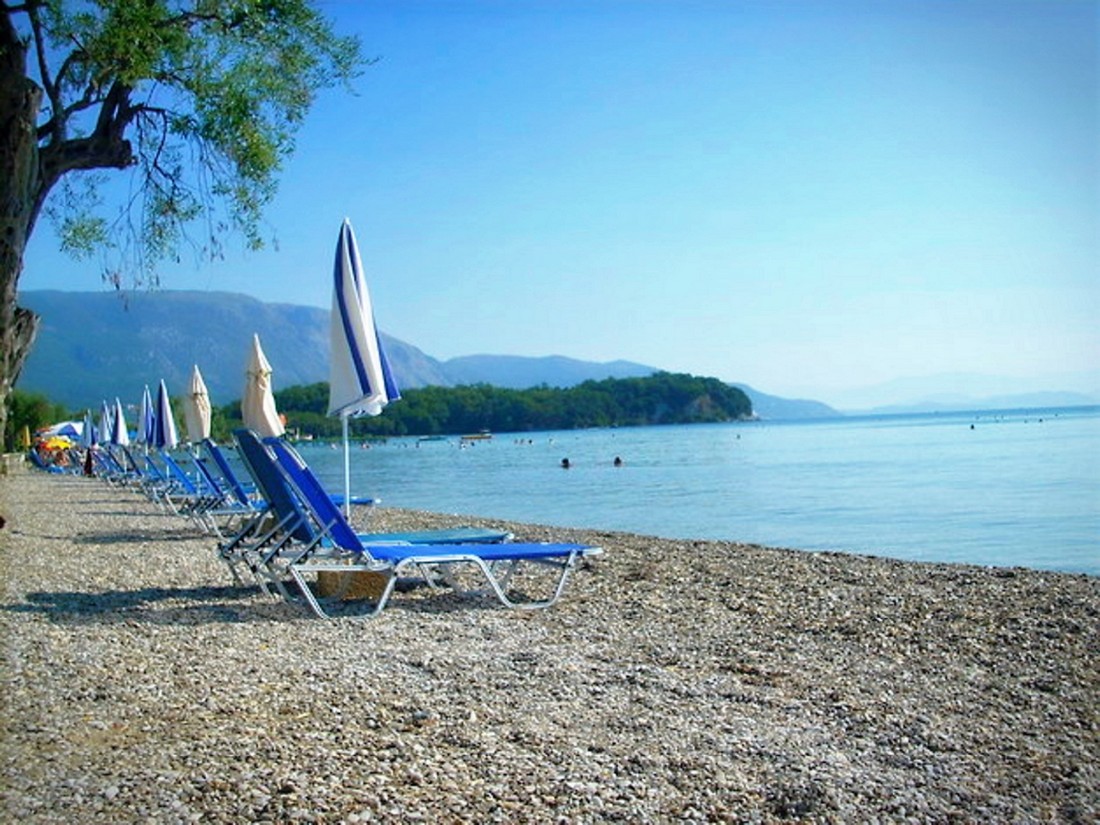 Dassia is located on the northeastern coast of Corfu and at a distance of 13 km from the capital. It is one of the first organized tourist resorts in Greece with its overgrown beach being bustling mainly due to the many options in entertainment and water sports. Dassia, was the first tourist resort of the island of Corfu, started in 1950's and it covers everybody's interests as it has coffee shops, snack-bars, restaurants, grill houses, cake shops, bars, tourist shops, supermarkets, regular bus service from and to Corfu town, horse riding, tennis and golf courses in a close distance and water sports activities. The shallow and calm water is ideal for children and families. The organised beach is ideal for care free day at the beach, from early morning  hours  until late at night ...
Port The new port of Corfu is located on the west side of the old port, in the City of Corfu. The new port serves ferries and cruise ships, while the old ones is destined for sailboats and yachts. It can be accessed easily both during the day and the night with ferry connections to the ports of Igoumenitsa and Italy. Corfu port offers an array of services, in order to serve the ships. There are also many boats starting from the new port and reaching other docks of the island. There are four bus lines, which connect the city center and the airport, whereas the buses are frequently scheduled. The second port of Corfu is situated in Lefkimmi, on the southern side of the island.
Airport Corfu airport (CFU) is named after the first Governor of Greece, Corfiot Ioannis Kapodistrias. It is situated around 3 kilometres south of Corfu Town and half a kilometer north of Pontikonisi Island. There are planned flights by Olympic Air and Aegean Airlines throughout the entire year, yet there are additionally many charter flights, coming from abroad particularly in summer. The air terminal can be accessed effectively by renting a car, too. Outside the airport, there are taxicabs and bus stops, which connect the airplane terminal to every spot throughout the island. There are also transports beginning from Corfu Town and arriving at the airport.